If you remember, many weeks ago I promised a new blog series called Woodyman's Backlog. This series sees me playing all games in my backlog in a random order and writing a quick review. The blog didn't even get to episode 1 before I hit a complication.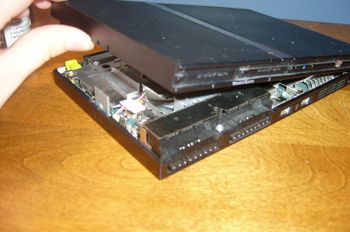 I KNEW that I didn't want to start writing when I couldn't play more games, and I KNEW I didn't want to skip around on my backlog list so instead I decided to wait until everything was fixed.
Well now it is, so let's get started with the first review. Before I do, please keep in mind that these reviews are meant to be quick. I'm not going deep into the games and I'm not doing research, just some impressions and if I had fun.
Review #1 – Kirby: Planet Robobot
I'm a HUGE fan of the Kirby series even though I haven't played many of the games. This is because the only Nintendo consoles I've ever owned was a NES and a Wii. I've played a bit of Super Star in my emulating days, and thought that was the best ever, but Kirby: Planet Robobot comes close.
I was a bit skeptical when I began this game. The main gimmick of this Kirby game is that Kirby gets to ride around in a mech. Since the Kirby series is all about the power-ups, I was worried that the mech would become a central focus instead of the power-ups. I was SOOOOOOOO happy to be wrong. Not only does Kirby: Planet Robobot have awesome new and returning power-ups (or inhale abilities if you want to call it that) like leaf, poison, ESP, sword, but also the mech can have it's own power-ups with its own move list. This addition to the Kirby formula has you mixing and matching power-ups that you've forgotten or dismissed. I've never been a huge fan of the Electricity power-up, but combined with the mech, I was an unstoppable lightning shooting machine of death… and I loved every minute of it.
The game itself is your typical Kirby fare. The goal is to get from the beginning of the stage to the end. You can collect secrets and unlock secret paths along the way, but the ultimate goal is to get through each level, to complete each world, to fight some bosses. Speaking of the bosses, this game has some AWESOME ones! There's a mechanized Whispy Woods, a Mecha Knight, some Dedede clones, and the craziest end boss in a Nintendo game that I have ever seen. If you beat this game, you know what I'm talking about.
The game can get a teeny tiny bit repetitive towards the middle, but overall it's a a ton of fun and I'm glad I played it. Even now that I beat it, there's plenty to do with collecting all the bits, and new game modes to play through. If you like Kirby, you'll like this one too.
Kirby: Planet Robobot gets a score of 11 out of 11…. or something.
Fanart Finish:
Source: Inkerton-Kun 
Next game: Capsized (Steam)